Sunday, July 20, 2014 at 8:17PM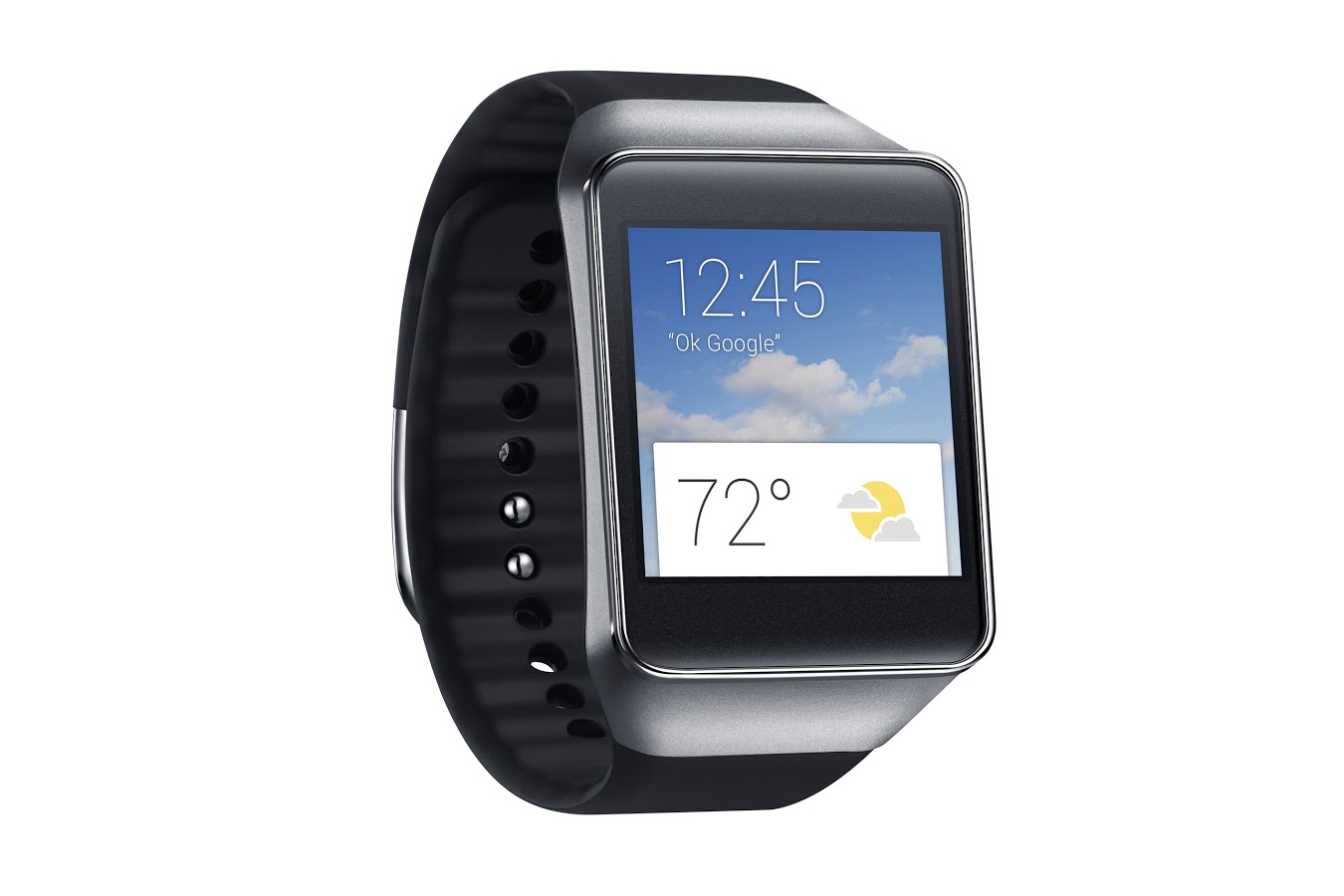 So its been five full days of wearing a Samsuing Gear Life watch with the new Android Wear software. I wanted to list my pros and cons and overall experience as well as recommendation for who can benefit from a Google Wear watch.
I received it on a Monday and it came with about a 70% charge. I was down to 24% in just a couple hours which worried me but that was almost constant use and learning to use it. I find that at the end of a normal work day I have 60-65% battery life left so battery really is no problem even though the Samsung has only a 300mah battery compared to its only other competitor made by LG which has a 400mah battery. But Samsungs uses a screen technology that is not only cleaner and sharper but uses less power so it probably evens out. Some people have told me the idea of charging every night, even with their smartphone bothers them but thats just the way it is with current technology. Get use to it.
As a geek and IT person, I find the cons much faster than the pros when I realize there is something I want it to do and it can't. But quickly for those who don't know... Android wear is an operating system of sorts designed by Google that any manufacturer can use on their digital watch product. It interfaces with your newer model Android phones and gives you a way to do common tasks and get information that would have otherwise required you to take out your phone, unlock it and navigate to an app to do. Its not something you "need". It something you want. I classify it as a productivity tool for people who depend on their phones a lot. Of course if your just into tech and love cool things, its great too. But its not something the average everyday person would "need".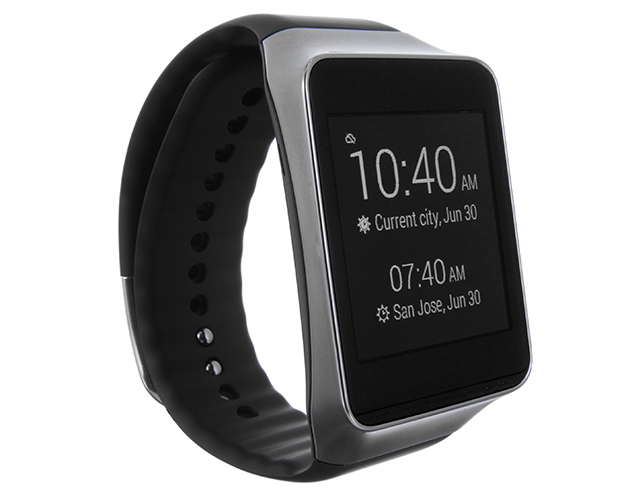 To explain my use case....I use my phone constantly. A Samsung Galaxy Note 3 with a large screen, lots of power, and a 7500mah extended battery to get through the whole day. I use it for email, texting, calls, testing networks, wifi tests, remotely working on customer computers, looking up information and many other things. I never counted but I probably take my phone out, use it and put it back in my belt case a couple dozen times a day. I got an Android Wear watch with the hope I could reduce that, simplify some tasks and take a little stress away from my daily activities by not get frustrated when I put my phone away and a few seconds later it rings or alerts me to something new that again required my attention. The watch does this and I find it very useful in this way. Probably reduced the amount of times I take my phone out in response to an alert about 50%.
What it can do. The Pros.
When a call comes in, I can look at my wrist and see who it is. Since I rarely answer the phone I swipe left to right and it sends them to voicemail. Ringing stopped. When a text comes in, I can read it, click Reply and dictate a message which is automatically sent. An email comes in (they never stop for me!) and I can see it, reply by voice if I want or know if its worth taking my phone out to deal with further. Alerts, calendar events, reminders all come in and I can see them and decide how I want to deal with them, all without taking out my phone, turning it on, unlocking and going to the app. When playing audio through my phone or watching something on TV via Chromecast I can pause and resume from a single press on the watch. I love the quick timer option too. I park my car on a meter, and where I use to take out my phone and open the Clock app then set a timer for 55 minutes so I knew to go back and feed the meter again, Now I just say "Ok Google, Set timer for 55 minutes" and it alerts me at that time. Oh yea, it also tells me the time! Its new so Im sure there will be many updates and new apps that allow more useful features as well. Overall, the display is nice, its very responsible to touch, fast, works well and a designed nice.
The Cons.
I am not into the looks or aesthetics as much as the functionality. I want it to work. I want it to work well and I want it to do a lot of cool stuff. So I find all the little things it can't do or not do exactly the way I want annoying. For example, probably my biggest complaint is when I reply to an email or text via voice, it does not give me an option to send, it just does it. Meaning, I click Reply, talk into it and it translates it to text and as soon as I pause, it sends it. Does not matter if it translated it wrong, if I was not finished talking or if I want to start over. It just sends it. Thats a problem as the translation may have not been right or I may have just paused for a second to think. This must be corrected in an update!
Gmail has what I would consider a big design flaw. On your phone if you have gmail set to Show Archive & Delete options to ON then you only get the Archive option on the watch. No way to delete! If you turn on the delete only option on, then on the watch you finally get a Delete option but no Archive. Annoying! Thats the way I had to set it because I can delete the junk that comes in right from the watch but have to just swipe away other emails and archive them later from my phone or computer. Makes no sense to me why its that way, hopefully an update will fix that soon. I asked about this online and no one had a solution so I don't think I am missing anything in the options.
There is no sound. It can vibrate to let you know of an incoming email, phone call or text but while I guess they figure you will always feel the haptic vibration, I would like the option for a beep or sound when an alarm is set to go off. Not the devices fault, but if you wear glasses like me, you may find it hard to read text off a watch. Sometimes holding your wrist far away or looking under your glasses depending on your vision to read it. We are use to a watch just having a big time display but now it has small text too.

Thats about all there is at this time to say about Google Wear. Im sure there will be much more as apps are coming out daily from programmers and updates from Google are sure to improve it. Its certainly more useful and practical than Google Glass. You can see them in the Google store at https://play.google.com/store/
Here is a great video on Youtube showing the watches and demoing them...
https://www.youtube.com/watch?v=-6p_bvHDEN0
Thoughts a few weeks later...
Recently I turned on the screen all the time. This is the default and the way the watch comes, were the screen comes on when you look at it or tap it then dims when not in use. I thought this would be a battery killer and didnt need it so i disabled that. After a couple weeks with it on all the time, it only takes it down to about 50% battery during normal use by days end so I am leaving it this way. Surprisingly a good thing.
No additional complains or issues. New apps are being written every day. Received an Update to it which didnt change anything obvious so assume its bug fixes. Only twice did it loose connection to my phone and i had to turn the reboot the watch to re-connec it (easily done).
Still happy with it, more than anything for seeing incoming calls and texts and being able to decide if i need to answer them with just a quick look at my wrist.
Oh, and it still tells the time. :)

BobKaron
|

5 Comments
|

77 References
|