Tuesday, September 9, 2014 at 2:09PM
There is an iPhone 6 at 4.7" (iPhone 5 was 4") (Price: $199/16gb,$299/64gb,$366/128gb) and an iPhone 6 Plus at 5.5" (Price: $299/16gb,$399/64gb,$466/128gb).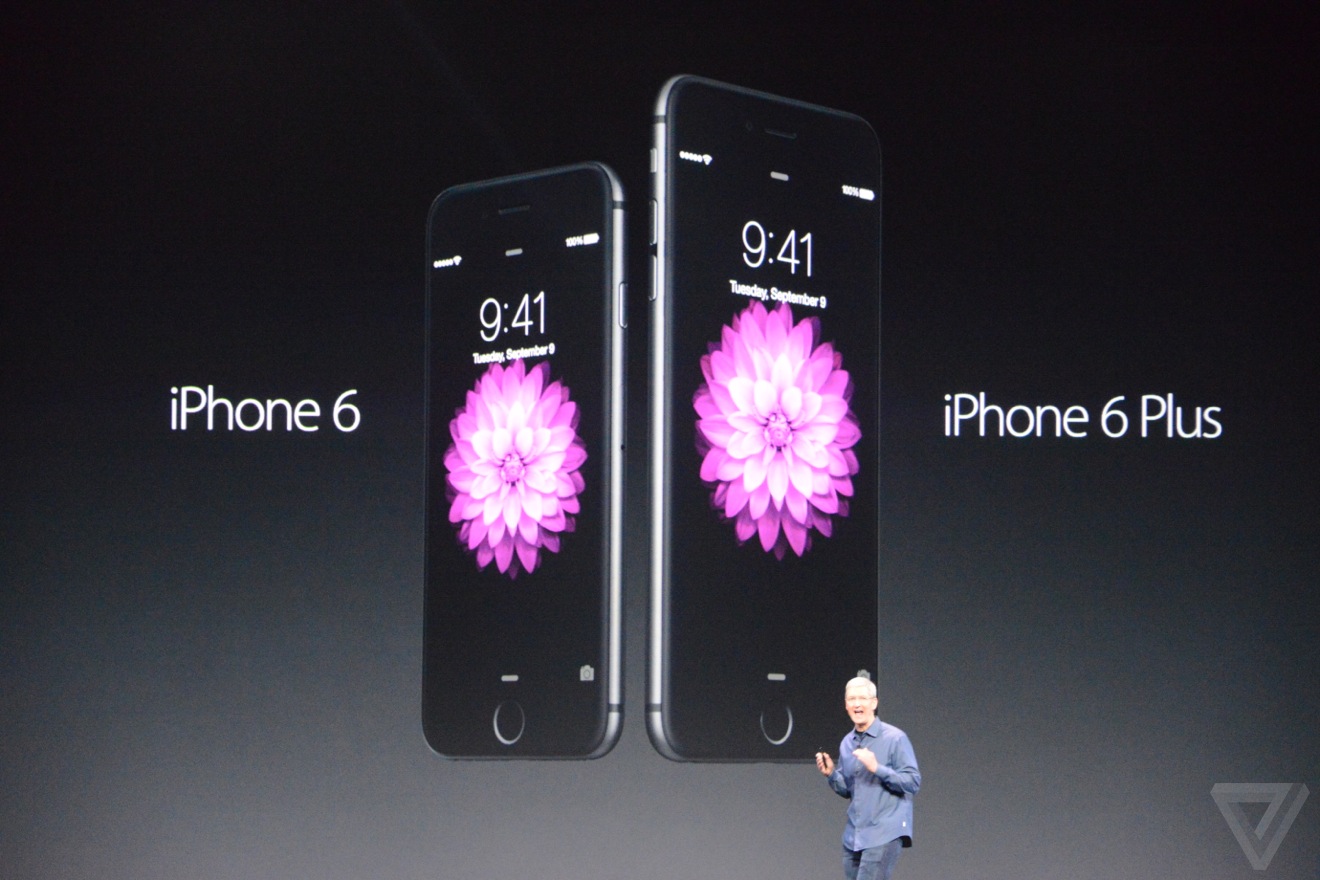 Preorders start on Friday the 12th, Phones ship on the 19th.
Older iPhone 5c will be Free and the 5S will be $99.
20% faster processor and 50% faster graphics
Make calls over WiFi now when you have a bad cell signal on T-Mobile and more carriers in the future.
New 8MP iSight camera. New censor they say will make photos even better. Digital and Optical Image Stabilization.
iOS8: iMessage can share your location and audio messages. New Health app.
ApplePay: Use your iPhone with the fingerprint scanner to pay at stores that implement their ApplePay device. It uses NFC, the technology pretty much every other phone has had for years. Payment info is stored encrypted securely in your phone, not with apple. Even the store does not get your credit card number. Already starting with Macy's, Bloomingdales, McDonalds, Staples, Wholefoods, Walgreens, Toys R Us, Disney and Oh…Apple stores.
And there "One more thing…"
The Apple Watch.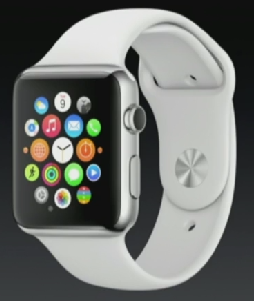 There is a dial on the right side allowing scrolling on the screen and it's also the home button.
Very different screen design from others out there. Looks very busy on the screen but we will have to see.
Easily changable bands.
Different versions:
Apple Watch Steel
Apple Watch Sports collection
Apple Edition
My evaluation based on their demo is the screen is small and navigation is annoying. But the clearly has the best display of any watch. Apple has focused on the watch design, beauty and it looking good but their design of how to use the interface is not very good. That is just based on what they showed at the demo.
Inductive charging, just place it against the charger. Works with Apple Pay. Just hold your watch near a payment system in a store and your done.
$349 avaialble early 2015.

BobKaron
|

3 Comments
|

51 References
|